LIVE
ENTERTAINMENT
PARTNERSHIP: AXS TV | AEG | GOLDENVOICE
ROLE: NETWORK CREATIVE DIRECTOR
YOUR HOME FOR MUSIC FESTIVALS
AXS TV set out to prove the best seat in the house for live entertainment is your living room. We worked together with AEG, Goldenvoice, & Springboard Productions to deliver three of the biggest music festivals in the country under one season of televised coverage. From on air promos, social media, strategic sponsorships, PR, and a talented on-site crew, we broadcasted Coachella for the very first time on TV, Stagecoach and New Orleans Jazz Fest.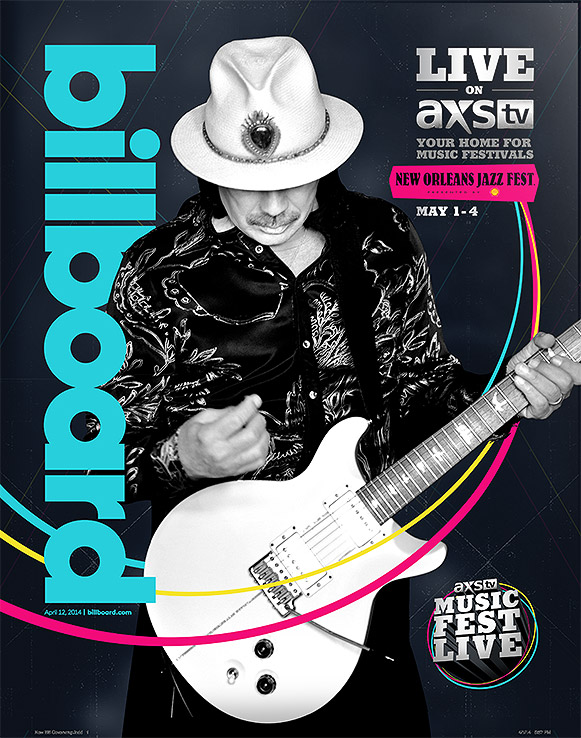 Highlighting AXS TV's broadcast of New Orleans Jazz Fest.
Storyboards showcasing all three festivals for a :30 TV spot.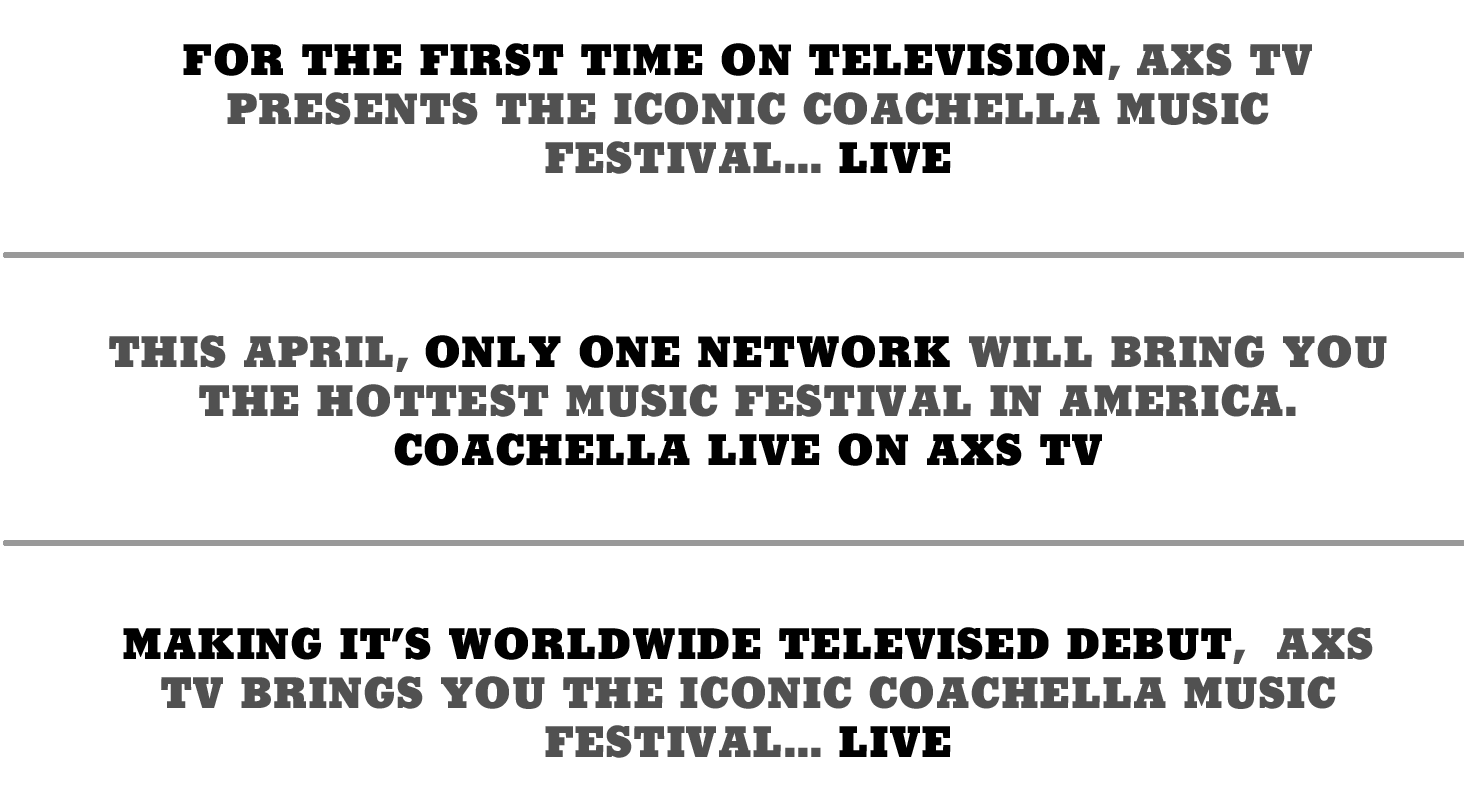 LIVE BROADCAST GRAPHICS PACKAGE
5 FESTIVALS, 1 INTEGRATED CAMPAIGN
The following year we expanded our coverage of festival season on AXS TV, and I stressed the importance of creating an evergreen brand on our network to solidify AXS TV as your home for music festival coverage. AXS TV Festivals was born. On top of Coachella, Stagecoach & Jazz Fest, we moved further across the country and added Rock on The Range & Firefly to our roster.
AXS TV FESTIVALS BRAND IDENTITY
A brand should evoke feelings, and we set out to break down what AXS TV Festivals stands for, it's core values, and our mission to delivering the best live entertainment coverage.
ON AIR STYLE GUIDE DEVELOPMENT
FESTIVAL SPECIFIC PROMO IDENTITY
LED VIDEO TAKEOVER AT LA LIVE
As our coverage moved across the US, so did DirecTV's blimp. It's massive video screen allowed us to showcase our festival coverage as well as marquee programming such as Nashville & The X Factor UK.
There's nothing better than a brand that 'gets you', and all creative was rooted in the idea that we love live music just as much as our fanbase.
PROMO CONCEPT FOR OUR :30 UMBRELLA SPOT